The presidential Committee on Presidential Fertilizer Initiatives (PCFI) , has expressed satisfaction with the level of progress and achievement recorded by Hamdala Fertilizer and Chemicals Kano.
Chairman of the committee, Mohammed Badaru Abubakar, who is also the Governor of Jigawa State, said this when he visited the Hamdala Fertilizer
Blanding plant in Dakata Nasarawa local Government Area of Kano state, Monday.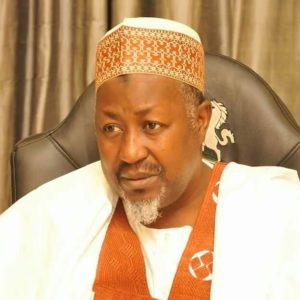 Abubakar, said he was impressed that Hamdala Fertilizer had fully keyed into the Presidential Fertilizer Initiative, whose goal is to help the Federal Government achieve higher food production and food security in the country.
The governor reiterated the Comitment of Federal government towards providing available and Quality Fertilizer to farmers.
"I must say that I am impressed that Hamdala Fertilizer is supporting the Federal Government initiative. This is one of the initiatives to bring down the cost of food items in the country," Badaru said.
The Chairman of Hamdala Fertilizer and Chemicals, Alhaji Lawal Abbas Garba, received the team and conducted them round the plant, thanked the governor for the visit and promised continued supporting the Federal Government efforts on fertilizer.
Alhaji Lawal Abbas Garba, assured the fermers that in this year planting season, Hamdala Fertilizer will provide Available and affordability fertilizer to farmers in Nigeria in order to compliment to the efforts of President Buhari on fertilizer.